ELECTRICAL & INSTRUMENTATION
Shutdowns, maintenance, commissionings, inlec inspections, thermographic surveys

HVAC & MECHANICAL
A/C maintenance, repairs, hydronic systems, blast freezers,  industrial & commercial chillers

HAZARDOUS AREAS
EEHA inspections, design, installations, maintenance, overhauls, repairs, Ex dossiers

MECHANICAL & FABRICATION
Installations, geometric alignment, precision grouting, controlled bolting

OTHER SERVICES
Sourcing & procurement, asset management, mobile offshore equipment, more
END-TO-END SOLUTIONS
We provide specialised, end-to-end solutions for your diverse projects and applications from conception through to completion.
CUSTOM WORKSHOP
Our fully equipped workshop and experienced team facilitates your diverse requirements and offers flexibility to meet complex or changing conditions.
DIVERSE TEAM
Our motivated, qualified and experienced team is driven to get the job done – and done well. We consistently deliver projects to high standards and within budget.
24/7 SUPPORT
Complementing our delivery of products and services, we offer 24/7 customer support and advice.
CLIENT FOCUS
We measure our success by the satisfaction of our clients – not only in the services, products and technical support received, but with every aspect of the relationship.
Beginning in the Australian mining and oil and gas sector more than two decades ago, ESI Tech Group has grown to become a well respected and trusted international provider of specialised, end-to-end services to the oil & gas, mining, heavy industry, marine and utilities and infrastructure sectors throughout Australia, New Zealand, Asia Pacific and Africa regions, including:
Hazardous Areas
Electrical & Instrumentation
Mechanical & Fabrication
Machinery Regrouting
Civil & Infrastructure
Technical Labour & Materials Expert Supply
We have extensive hands-on experience in shutdowns, commissioning, change-outs, decommissioning; and, ongoing maintenance and integrity in all stages of asset lifecycles.
We support and partner with project managers to help them deliver timely, cost-effective and safe projects to assigned standards.
Headquartered in Perth, Western Australia, with offices, networks and projects around the world, including Australia, Indonesia, New Zealand, Singapore, Papua New Guinea, ESI Tech Group offers flexibility in mobilisation, sourcing and distribution.
Through this global reach we can mobilise and operate anywhere, offering tailored maintenance and personnel solutions.
TALK TO US ABOUT YOUR PROJECT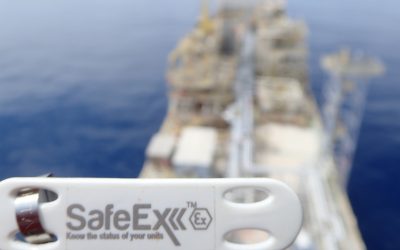 Inspection and maintenance programs are a vital part of any operation, but can be time-consuming and arduous. Danish software company SafeEx offers a digital solution to help you streamline your inspection and maintenance programs. How can SafeEx help? The SafeEx web...
read more
"The ESI team helped us get through one of the most difficult periods our business has faced. They really care about their clients. Thank you all for your fast response, professionalism and care."
"Thank you for resolving the problem so efficiently and for your excellent follow-up support."
"I'd like to thank the ESI crew for their maintenance work on board the NTP. We really appreciate your efforts, especially considering the time constraints, limited space and constant challenges throughout the replacement of pipework."
"The professional conduct of your crew was noted many times throughout this project, not only by us but rig management too. They've been a great asset to our team and worked exceptionally hard, often going beyond what was required to help us achieve our maintenance goals."